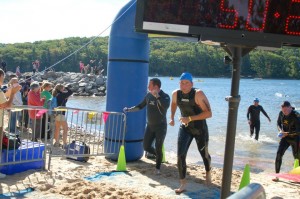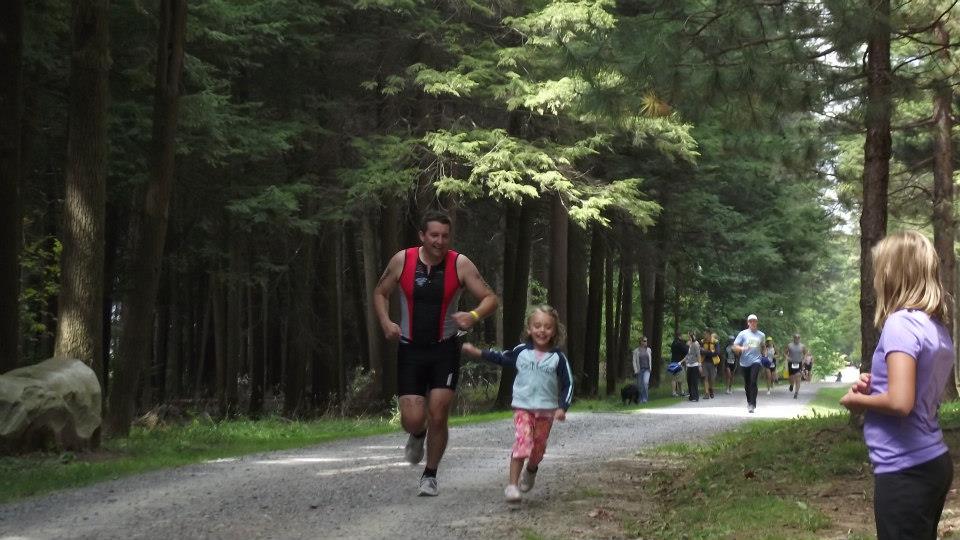 It's Not How We Start, or Whether We Even Come in 1st…It's About How We Finish.
Thanks for Stopping By!

From a quiet location, 20 miles Southwest of Yeager Hollow Road, Bolivar, PA
About this Site:
Into Real Estate Investing?
If so…cool.  Me too!
How I Got Started:
My name is Brandon. Some of my friends call me Yeager, Nodnarb, or just Brand. Take your pick.
Growing up as a youngster, my dad instilled into me a recurring saying: "Brandon, I don't care what you do whenever you get older, but you aren't going to work in these coal mines". My dad still works in the mines to this day. I feel those words may have been the driving force that has kept me pushing forward, moving my goals.
Couple quick notes…my grammer/English is terrible. So, if you see mistakes…oh well, I try. Please take the content to heart and we'll all just get along fine here. 😉
How it All Began
Getting ready to graduate from college with a Bachelors in Electrical Engineering Technology, a chance conversation with a fellow member of the PA Army National Guard changed the course of my life forever. Upon graduation, I was already empolyed to start work as a Product Engineer right out of college. I was ready to give my all to the climbing of the corporate ladder. My buddy from the Guard, Tom, was an Allegheny County Sheriff who had also gone to college and had a Business Degree. He began telling me: "Yeags, when you get this job…you need to start socking some money away. Invest it somewhere." This stuff was completely foreign to me. I never had anyone at home, or school, teach me anything about how to invest money wisely. He then mentioned that I should read a book called "The Wealthy Barber".
The Wealthy Barber
I read the book in just a couple days. I realized there was soooo much that I didn't realize. For my wife and I's first several years, we religiously started putting away 10% of our income into 401K's and stocks. Now, bear in mind, it wasn't much. My first job was for a salary of $31,000/year. But it was a start. As those first years went by…I began to read more and more books about real estate investing. As I read, everything just seemed to make sense.
Then…I had a realization…why pay $10,000 for $10,000 worth of stocks, when I could pay $10,000 down and buy something for $50,000 that was worth $75,000. On one hand, $10,000 invested earned $10,000 of "buy, hope, and pray" stocks, and in the other case, $10,000 invested instantly transformed into $35,000. Instant ROI. Then, the big shift happened…I read a book (which many of you may have) called Rich Dad, Poor Dad.
Rich Dad, Poor Dad
As I read that most people's homes aren't really assets (well, they are according to your banker and CPA), but instead they are liabilities because it's really you who pays the cost…rather than other people, different thought patterns began to develop. I came out of reading Rich Dad, Poor Dad thinking that I need to buy as many of these "cashflow" type properties as possible and that I'd become really wealthy…rapidly.
Rentals….Oh, those Rentals
We purchased about a dozen multi-unit properties using mostly "no money down" techniques (which you can still do today) and we thought we were on the right track. Well, when you don't make a lot of money in your job, and once the repairs start to pile up, one can find themselves in some heartache and headed for bankruptcy rather quickly.
CashFlow 101
I then began playing a board game called CashFlow 101. I'd play it in groups. I'd play it by myself (I'm a loser like that). And as I played that game, I began to realize I've been playing the game of cashflow WRONG for the past several years. Yep, rentals first was not a wise choice. Instead, I need to venture into avenues of real estate investing which would generate large chunks of cash rapidly, and then continue to those same things over and over, and THEN, when the times were right, use those chunks of cash to acquire the properties which would ultimately lead to "freedom from the rat race". The point where your "passive income" meets, or exceeds, your "active income" you are making doing your daily job and work.
Total Flipping Immersion
I had a few years where I was dominating buying preforeclosures near Pittsburgh. Then, a business partner changed the rules of our game, and I had to switch gears once again. The last gear that I switched into was flipping houses. Buying properties below value, fixing them, and reselling them. Flipping also led to buying some properties, and immediately reselling them (wholesaling). And…buying some properties to simply keep as rentals. The last gear was the smartest. We became experts at finding undervalued properties, buying them, improving them, and reselling them.
We even recently completed a large commercial project. It was truly a sight to behold. It was a dilapidated barn built in 1799. It was a bank REO that we purchased for $30K. We tracked down the owners of some adjoining land and paid $25K to create some parking. Put about $195K into renovations. Our total into the building at that point was about $250K.  We rent it out as a wedding and reception hall and currently charge over $6,000 for the weekend. If you'd like, feel free to checkout some pictures on this site: Pittsburgh Reception Venue.
What You'll Get Here
Complete, Transparent, Brutal Honesty. It's the only way I know how to operate.
"Brandon, it doesn't matter what you do when you get older,

but you are NOT going to work in these mines"
We went into credit card debt, but finally, after years of trial and error, and never giving up hope, we were finally able to start living our lives on our terms. And the best part is….You can too. Only…you can do it much faster than we did.
That's where I come in. It's my mission to help others learn things so they can live better, richer, and more meaningful lives as well. I have no doubt…it's in that mental state of freedom where we can learn what it is in life that really drives us. What are the things we'd do every single day of our lives…even if we weren't getting paid for it. Where would we explore? Who could we help? How can we make a difference in others lives?
Mom & Dad…I love you guys so much. You were always there for us every time you could. You were at our games, at our birthday parties, carting us around to our friends houses to play. While we may not have been wealthy materially, but with parents leading our family like you guys did…we were RICH in the truest sense of the word.
Dad: I heeded your advice. Thanks for sharing your wisdom with me throughout the years. Because without it…I'd probably be lying on my back on a man-trip heading into a coalmine.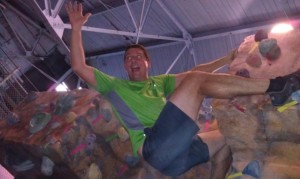 Life was Meant to Be Lived. I prefer climbing on Rocks…NOT working in coal mines.
Bio:
Brandon: Real Estate Investor, Entrepreneur, Triathlete, Husband, and Dad to 4
Brandon has bought over 100 real estate deals in 5 different states. He has experience in buying homes owner financed, wholesaling, flipping, preforeclosures, and rentals. His favorite is buying ugly houses and turning them into beauties.
Couple other tidbits you may find interesting: loves connecting and meeting new people, 2nd Degree black belt in TaeKwonDo (though it's been years), trained as a sniper/infantry scout in the PA Army National Guard, survived a hostage situation at college, avid reader, and hates taking out the trash (working on finding virtual assistant to do that) 🙂
Live Powerfully!
Brandon