Grow Your Business and Prosper with
Westmoreland County's Top Real Estate Investors
From: Brandon Yeager
What if you could be sitting in a room with other real estate investors who have combined to purchase over 150 houses and ask them any question you could think of?  What if you had them on speed-dial on your phone?

Could that benefit your business?  Yes, Of course it would!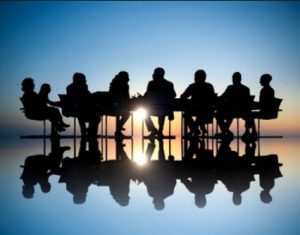 Amazing it is, to realize how far our secret (yet Powerful!), covert (yet Entertaining) small mastermind group has gone.
In January 2015, a small group of real estate investors began meeting together.  Friendships have been formed.  Deals have been passed.  Tips have been provided that have saved tens of thousands worth of pain and despair.  And yet, you may not have been there.
What are Benefits of a Mastermind?
Accountability will help you ensure you accomplish your goals.
Expanded referral network (each person knows 100's of people you don't).
Opportunities for partnerships and deals.
Inspiration hearing others successes.
Avoidance of costly pitfalls that others have become ensnared to.
How Often do We Meet?  and Where?
We meet once per month at a top secret, undisclosed location.
Who Is This NOT For?
Complete Newbies.  If you have never done any deals before, then this group is not a good fit for you.  These folks are needing to learn from you, as much as you want to learn from them, and this group is only for folks who are taking massive action. If that is you, please, keep on reading.
What is my Committment?
If you join, I just ask you to stick it out for at least 12 months.  The relationships may take awhile to form.  It's also one of those things where what you put into it, is probably what you will get out of it.
Each meeting last approximately 2 hours, with about 15 minutes spent on each members business.
We typically meet right now on the 2nd Monday of Each Month.
How Much does it Cost?
$97/month.  Payments are normally completed by recurring credit card payments, and the fee is required whether you can attend the meeting, or not.  If you decide to go to the Bahamas over summer…no problem.  Bring me back a coconut, and make sure your credit card it still up to date. 🙂  We'll provide you with a copy of the minutes so you don't miss a beat.
How do I Signup?
Access to the group is by Application Only….and, it is first come, first looked at/served.
If you're interested, the faster you complete the application below and submit it to me, the faster your chance of being asked to join the group.
Your completing of this application doesn't bind you to anything (it also doesn't guarantee you anything).  It basically says to me: "Hey Brandon, I'm interested in joining your local Greensburg mastermind group.  If any openings happen, can you please keep me in mind?  I'm interested in possibly joining"
[si-contact-form form='2′]