Are you looking for free images to use for your Website? If so, stay tuned, because I'm going to save you some time.
The best part is, you can also use these images, in many cases for your commercial uses including postcards and mailers.
I'll summarize what I've Found.
Free Images for Your Websites
After reading a bunch of different blog sites and checking out some sites, I was hoping to find 3 or 4 "Go-to" Sites that I could quickly and easily grab some images for blog posts and also to hopefully use on some postcards. 
In no particular order:
Flickr.com – Make sure to click Commerical Usage allowed in left corner above the phots.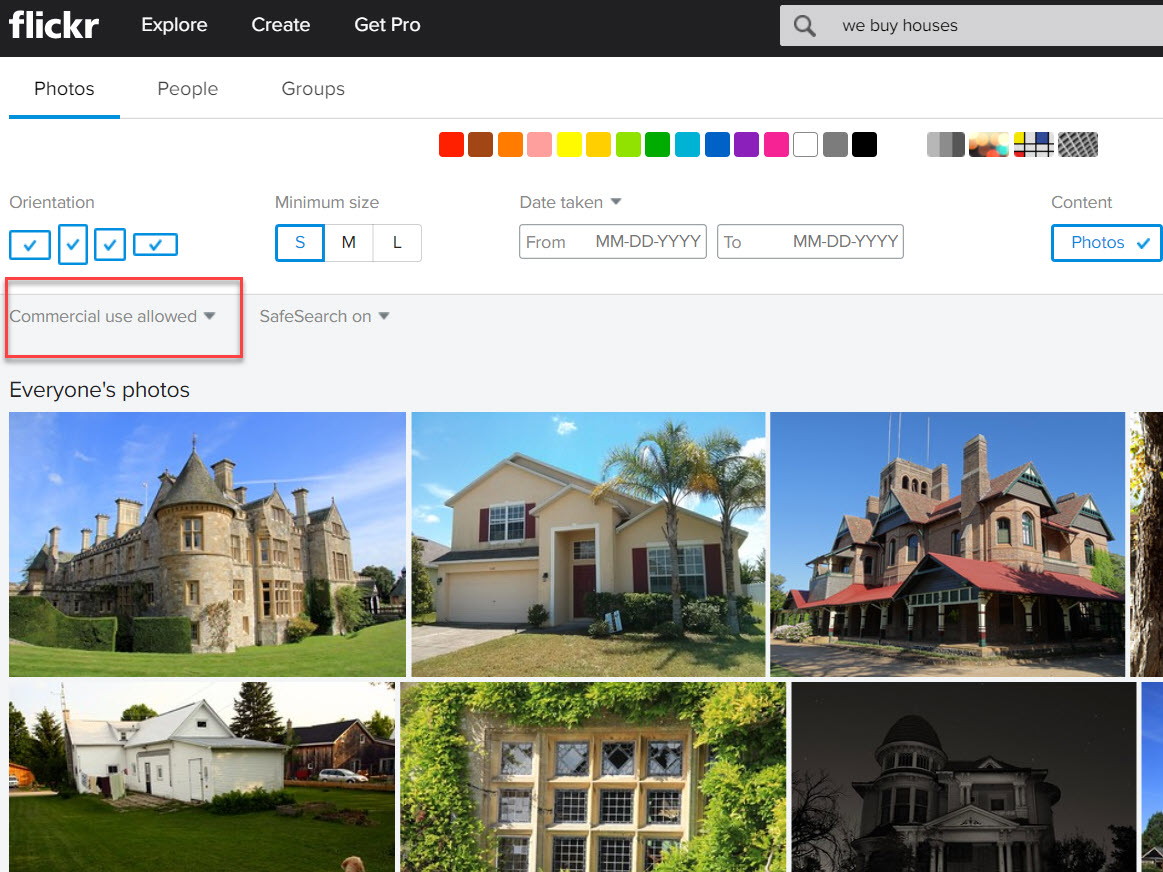 2) Pexels.com
This has some great pics for free. No attributions are required…though it's nice to do for the photographers. It even seems these could be used for mailers or postcards if you are sending some via direct mail.
3) FreeImages.com – make sure you click the middle box "Free Images" lol, or you may be sent to a paid site.
4) Unsplash.com – I took a quick look through this. their images may have seemed a little limited at first glance, but i definitely need to spend more time on here looking around.
5) VisualHunt.com – this site seems pretty stinking awesome and they make it very easy to provide attribution.
I hope you enjoy checking out those sites. It's a short list, but I spent quite a bit of time looking through some site and these ones all seemed to be good ones to lean on.
Take care,
Brandon Yeager 
Photo Credit: Photo on Visualhunt