2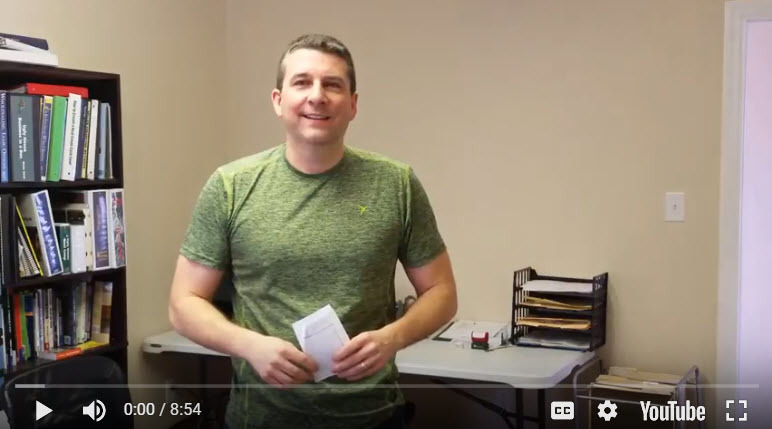 5 Reasons Why I'm Starting a Video Blog (Vlog) & Podcasts
Hey Guys! In this video I discuss why I'm starting a Video Blog (Vlog). It is something that I'm going to do at least until 12/31/2018 and hopefully some results will start to blossom.
I know it's going to take a lot of sheer strength and determination.  I know I might feel like giving up at times, but I really want to see this through.  Peoples livelihoods are at stake here.
Here is a quick summary of the Reasons:
Reason #1: Give More to the World – Since my stroke in September, I've been torn. Keep flipping houses as my primary source of income? or is it time to start moving toward something more meaningful in life…something that I can start to give back and leave something behind. I've never been good at doing 2 things at once, so, I've decided to give this website everything I have and to try and help other people by giving and creating relationships online.
Reason #2: Better Communicator – As I watch guys like Stefan over at ProjectLifeMastery & Ray Higdon,  They've taken their knowledge, experiences, and shared everything with others so much to the point that the more THEY give, the more THEY get.  That's what I want…to provide tons of value and have people benefit by learning from me, while at the same time reaching goals for myself. But, the priority is to Give First. Give and create great content, and then simply ask people if they need help. Simple as that.
Reason #3: Build Know-Like-Trust Faster–  I had some great successes getting my real estate investing coaching program launched in February (More updates on that soon), but the biggest problem I see, is that so far, all of the folks who have come on board are all local people who know me.  Some of them have heard me speak for years. Some of them have bought wholesale deals from me. They already have known me and seen me in the flesh.
I believe in order to build that trust factor, faster, I need to use video.  So, we're going to start off with my old trusty Kodak Zi8 and start making some videos. Pronto. Remember…I have BIG goals for this.
Reason #4: Self-Accountability– I loved (even though it was reallllly difficult) the 6 miles in 30 day challenge I completed last July.  It was challenging, However, I also recently let myself down my my latest challenge.  I need more accountability.  It's been said that whomever you share your dreams with are mostly likely the ones who will help you achieve them.
It's Been said that Whomever you Share Your Dreams With Will Most Likely be the Ones who Help you Achieve Them
Reason #5: Increase Traffic to my Website….this one. – I'm a believer that if I create great content and help people get what they want, everything else will take care of itself.  Yes, I have some goals…and I'll share those in an upcoming video. I like the idea of creating a Video. And then that can be converted to a podcast (coming soon). and then that can be transcribed. And, oh, I like the sounds of having people help create content for me.  I'm not a lover of doing monotonous tasks…so, as soon as I can…I'm probably going to start to outsource some of those tasks.
Happy Investing,
Brandon